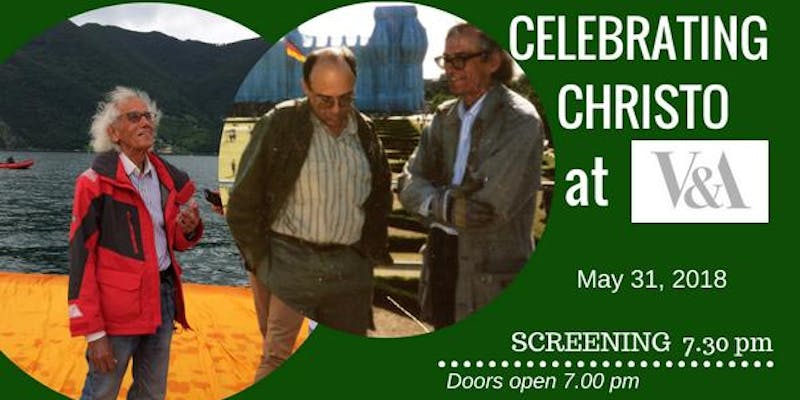 Too late now for you to go and see it and it was fully booked as soon as it was sent. I had the
privilege yesterday to assist at a private screening yesterday of "Bridge to Christo" and "The Frontier of our dreams"
One depicts his biggest and latest project of a floating bridge or pier in Italy and the other the relationship with his brother who remained in Bulgaria. They are both alive and well and there is a third brother who is not himself an artist and was barely talked about.
Fascinating talk ensued after the screenings and directors and screenwriters were answering a Q&A session.
Everyone remembers the huge works and the economic impact but what of the environmental impact? This was not addressed.
The presentation by Phillip Bergson was without fail despite some technical problems in the projection.
Audience reacted with emotion as to the relationship between brothers living in very different circumstances in communism and capatalism. The artist both glorified in each systems.
Did the wrapping stem from the fact that their father was an industrialist who was accused and subsequently arrested as a saboteur. Huge wads of fabrics were burned down.
It is uncanny that Christo chose to wrap monumental projects all of which were self financed through the sale of his work of art.